A quick follow-up to my 2020-04-24 post,
American Sign Language and my intertwingled project
.
I've made some pretty good progress on my little software project to create a web-based application to help learn American Sign Language. I'm spending much more time programming than actually learning ASL, but this is turning into a really fun way to learn the alphabet and digits.
If you are interested in learning to spell in American Sign Language and/or interested in programming (with SpiderBasic specifically or in general), check out the current incarnation of my application
here
.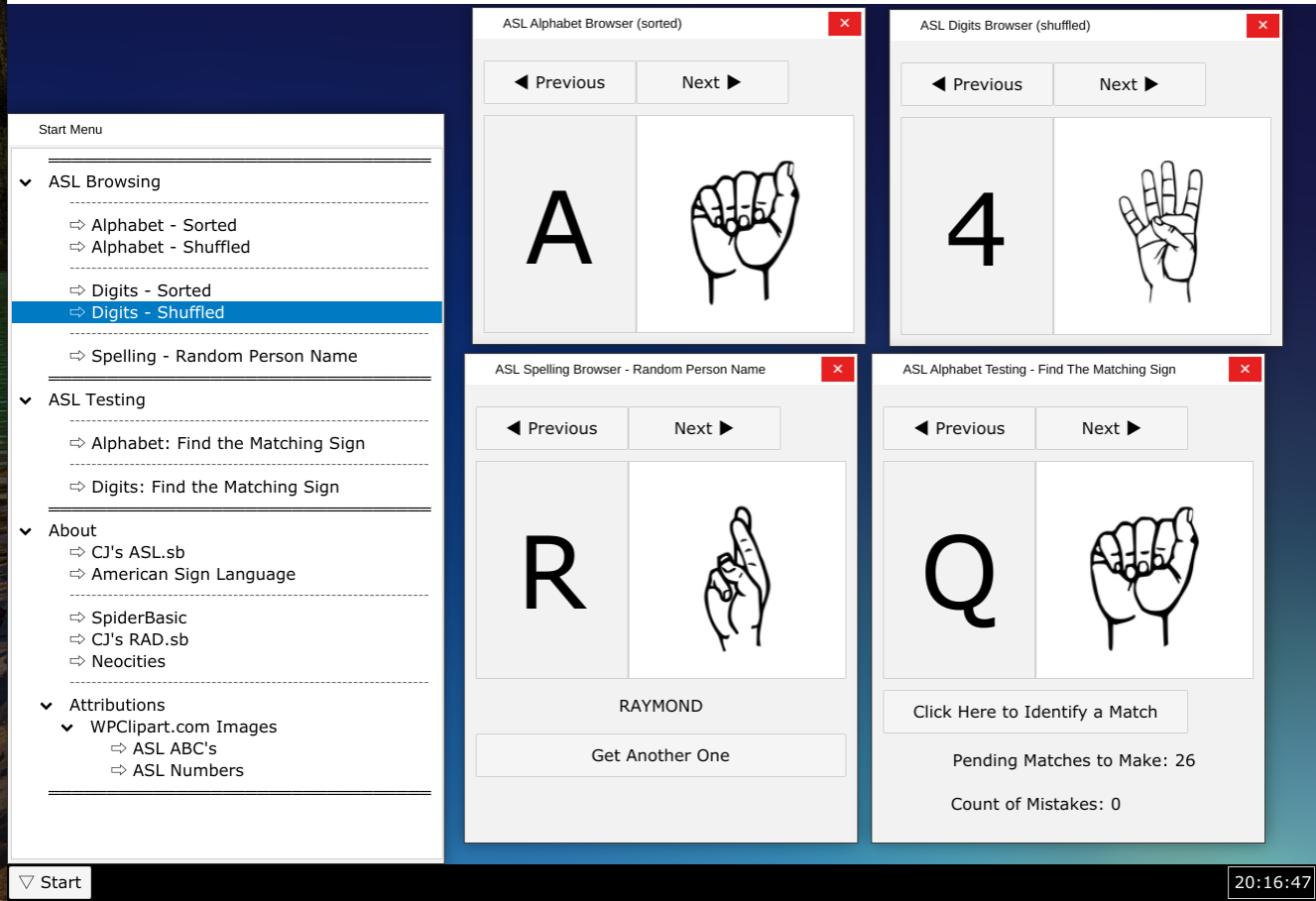 (Click here to view larger image.)
Technical side-note on intertwingled scope creep ...
I am a career-long SQLWindows (today:
OpenText Gupta Team Developer
) programmer, just a little over 25 years now.
Although a superb product, SQLWindows is much too expensive for hobby-programming. Besides, I have no interest in using any kind of computer other than a Linux-enabled Chromebook at home.
In my quest to find the right hobby-programming tools for home, I found myself extremely frustrated by available options until I discovered
SpiderBasic
.
Despite my fascination with the little gem that is SpiderBasic, I found myself continuously frustrated by the lack of structure that suits me so well with SQLWindows.
So my already intertwingled ASL project got a little bit of creep in scope: I am now also simultaneously working on "RAD.sb", a framework that facilitates rapid development of database applications with SpiderBasic.
Intertwingled fun !